Learning does not end when school lets out. Neither does the need for good nutrition.
Englewood Summer Meal Program: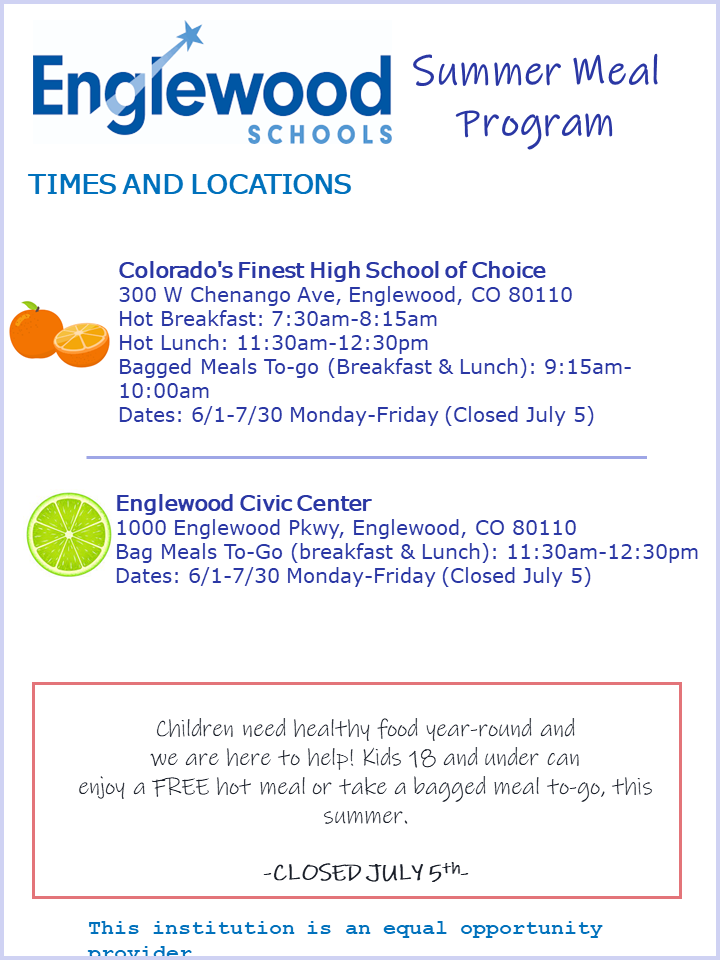 Find Summer Meals Around the Country
Nutritious free meals are available for children and teens 18 and younger at many locations throughout the nation throughout the summer while school is out of session. Click this link to find a site throughout the country.
Free Summer Meals Information
Dear Englewood Schools Parent or Guardian,
Englewood Food & Nutrition Services is excited to announce that we will be offering food this Summer FREE to all community children and teens 18 and under. Please check back in a few months for specific details and feeding locations.
If you have access to the internet or a phone, please feel free to monitor and review the following websites and hotlines for summer meal site information:
Have a safe and fun summer!
Sincerely,
Englewood Schools Food & Nutrition Services